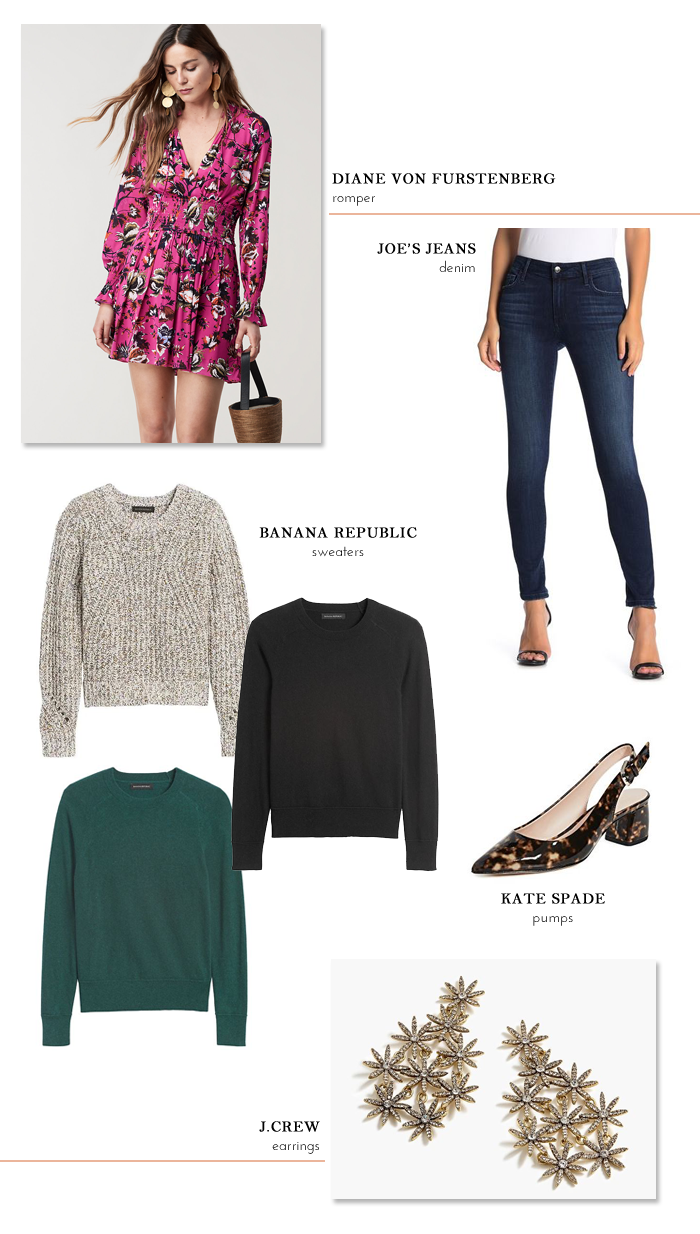 After going to Milwaukee for an afternoon of shopping for a few fall staples, it became apparent that I can't step foot inside of a store or — god forbid — a mall. I can usually talk myself out of items when I have a screen and miles of distance between myself and a covetable piece. In person? All bets are off. It wouldn't have been quite so bad if I hadn't already purchased the Kate Spade heels and the DVF romper. But, c'est la vie.
The upside in a month of overindulgence is that I have exactly one item on my October wish list: this coat. I have an emerald green version from a previous year, and I'd love to add the camel one to my coat collection.
PURCHASED – FOR ME
See all of this year's sartorial additions here.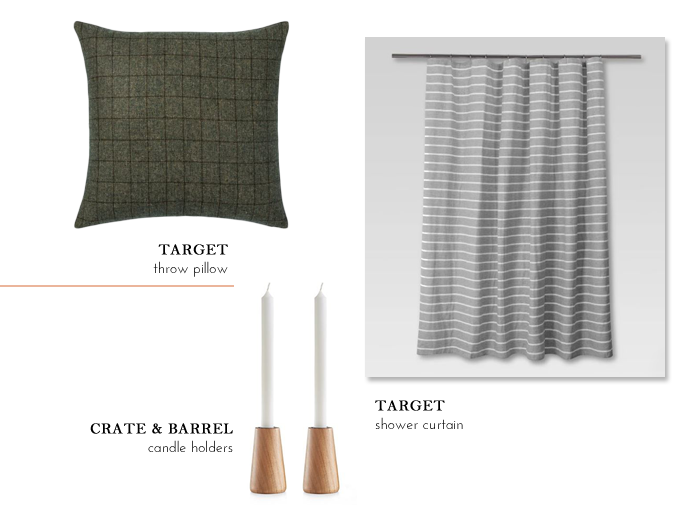 PURCHASED – FOR HOME
Target plaid throw pillow in green – This wool-blend pillow is better quality than you'd think for the price. It's a zippered cover with an insert, rather than the sewn-in ones that you usually get at Target. It's perfect for adding an autumnal touch to your home without going overboard. (My mom was in town a couple of weeks ago and also loved it. I ordered two more for her when they came back in stock.)
Target striped shower curtain in grey – While we're planning to do a full bathroom remodel eventually, I decided I wanted to give it an in-between update now. We'll need to work with the existing beige tile, beige tiles, and beige linoleum flooring, and I thought this shower curtain would work well with the neutrals in the room. The fabric is really soft and seems like it'll drape well.
Crate & Barrel wood taper candle holders – I stopped by the brick and mortar store when we were in Milwaukee recently and fell in love with these acacia wood candle holders. They're a great modern shape and the wood lends warmth to a table setting.
DIDN'T WORK OUT
Things I tried and didn't love.
Madewell "Roadtripper" jeans – The waist was higher than I expected. They ran true-to-size for me, though.
Diane von Furstenberg "Savilla" dress – I was hoping to add some more business professional attire to my wardrobe and tried this dress, but I hated it on me. It felt matronly despite the wrap style that's usually flattering on me. I think I just hate dresses with short sleeves.
–
Let's keep in touch!
Instagram / Facebook / Pinterest / Bloglovin'