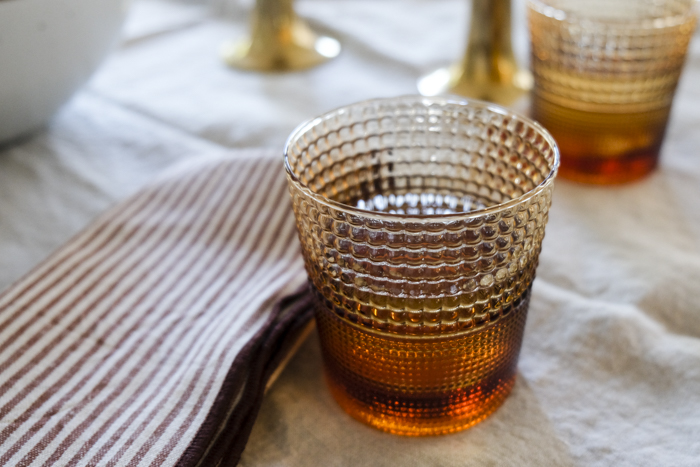 Once autumn color begins to dot the landscape and the air holds a chill, it's a sign that holiday season is fast approaching — and that includes every host and hostess' version of "the big game:" Thanksgiving.
While it may seem early to start planning for the holiday, I firmly believe that October is the perfect time to kick off your Thanksgiving preparations. In this guide, I'll delve into why early October planning is the key to a stress-free and memorable Thanksgiving celebration.
1. Beat the Holiday Rush
One of the most compelling reasons to start Thanksgiving planning in October is to get a jump on the holiday rush. As November approaches, stores become crowded and ingredients and decorations limited. (There's a reason we're all buying the best decorative gourds in the summer!) By starting early, you can avoid the eleventh-hour chaos and procure many of the items you'll want for your Thanksgiving experience. This obviously includes decorations, a good roasting pan, and tableware (this modern gravy boat is fantastic), but it also encompasses shelf-stable or freezable groceries. It's the perfect time to get your dried spices, nonperishables like that can of cranberries that everyone seems to like, wine, and — yes — even the turkey. You can either pre-order a turkey from a local butcher, or buy a frozen bird to tuck away in your own freezer.
2. Secure Your Guest List
Send out those invitations! Early planning allows you to finalize your guest list well in advance — and make sure someone else doesn't make plans to compete with your own carefully planned celebration! Plus, if you have any out-of-towners, they can make travel arrangements early.
3. Menu Perfection
Crafting a Thanksgiving menu that caters to diverse tastes and dietary preferences can be time-intensive. By starting to prep in October, you have the luxury of time to plan meticulously, experiment with new recipes, refine your menu, and nail down timing. If you're going to do a potluck, early planning allows your guests share what they're bringing well in advance, giving you time to fill in the gaps.
4. Decorate with Care
It feels like the best seasonal decor is sold out well before the holiday rolls around. While I know that retailers don't want that stock to sit around for post-event sales, it's discouraging to simply wait until the month of a holiday to already find shelves bare. Personally, I don't think you need a lot in terms of Thanksgiving decorations. It's really just time to let the most beloved pieces of your collection take center stage. Think taper candles set in beautiful holders, a simple tablecloth (love this affordable linen-blend option), refined glassware, and your favorite serving pieces — bonus points if you have any heirloom pieces to use.
Find some of my favorite pieces for your table setting here.
5. Manage Your Budget
Let's face it, Thanksgiving celebrations are expensive! Spreading your budget out across several weeks will feel a lot more manageable instead of having one sky-high grocery bill the week before the holiday. And, you have time to look for any early sales on food or wine you can store in you pantry until Thanksgiving.
6. Reduce Stress and Savor the Season
Arguably, the most substantial benefit of early Thanksgiving planning is stress reduction. Nothing kills that holiday mood quicker than standing in long grocery store lines. By tending to preparations well in advance, you can actually enjoy the holiday season without the burden of last-minute tasks and errands.
So, there you have it. My plea to begin your prep early and make this Thanksgiving your most memorable — and stress-free — one yet!
–
Let's keep in touch!
Instagram / Facebook / Pinterest / Bloglovin'
Thanks for visiting! As a reminder, I may earn an affiliate commission if you buy an item through my links. This is at no cost to you. I appreciate your continued support!