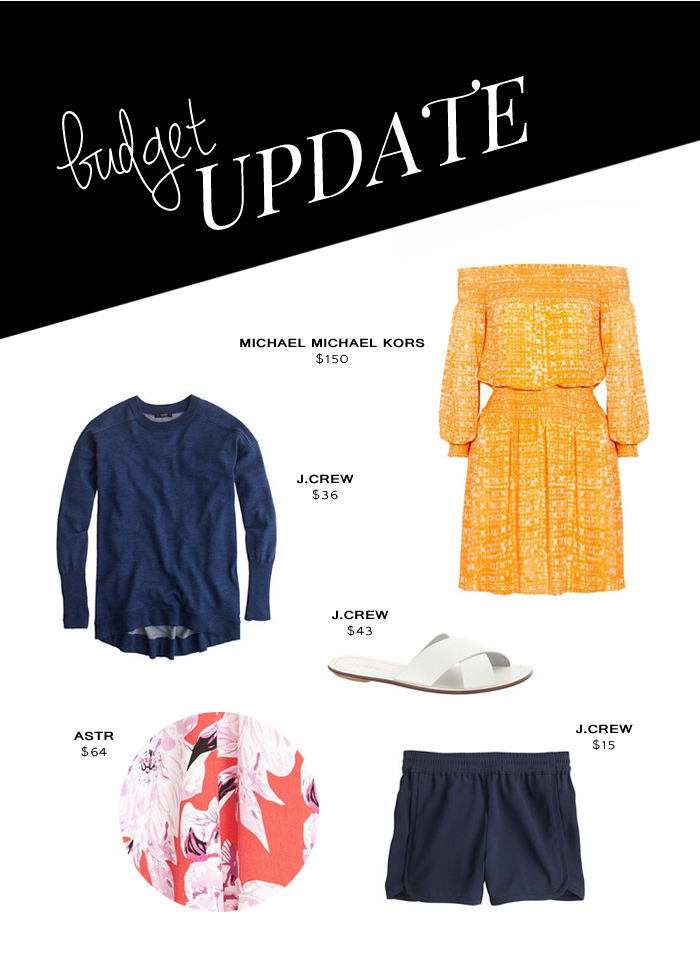 Confession: I love betting on horses. When the Derby rolled around, I bet $30 and won a total of $50. I left that money in my account for the Preakness, bet the same initial $30 and won an additional $260. This, my friends, made up for last month's ridiculous deficit and gave me plenty of money to play with for my birthday month. (Let's hope my winning streak continues through the Belmont Stakes!) Sure, gambling profits make my budget a tad questionable this month, but I'll take it. 😉
See all of the year's wardrobe additions here.
[spacer]
THE BUDGET

Each month, I've earmarked $250 to spend on clothing and accessories. I consider blog revenue and eBay sales to be "fun money" (along with gambling winnings, evidently) and will add a portion of that additional income to my monthly budget (if it doesn't end up in my travel fund first). I'll record any budget increases or expenditures here each month. Anything that has been ordered and has not yet arrived will appear on the next budget update. I'm also allowing any extra money to rollover into the next month.
$250 starting budget
– $250 deficit from last month
+ $260 added to the budget this month (winnings from my Preakness wager!)
– $308 spent this month
= $48 deficit to take into next month
[spacer]
PURCHASED
[spacer]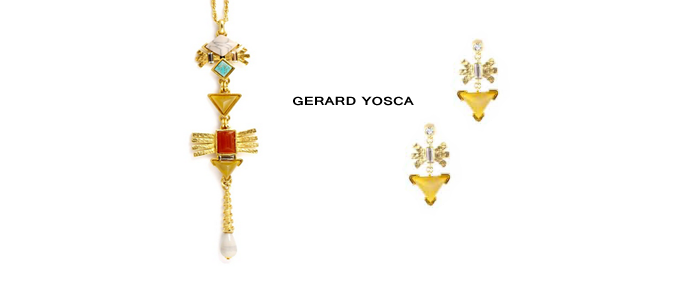 GIFTED
As always, I want to be transparent about what I've received from companies for review or as part of a collaboration. I'm very selective about the pieces I accept and will only work with companies I feel good about recommending.
Gerard Yosca earrings (not yet online)
[spacer]
UP NEXT
I actually have a few things on their way to me, including this dress, a knockoff of the AG Jeans x Alexa Chung dress I wanted so badly. Rachelle alerted me to it last week and I ordered it within minutes. I loved the look of the original, but couldn't justify the cost for something so terribly unflattering. I can do $60. Maybe. I also ordered this pair of shorts in navy. I loved last year's crepe shorts and am hopeful that these will be similar. There's a good chance I'll cave and use my Shopbop credits to buy a pair of Karen Walker sunglasses. I've always loved the Number One style. I also have $110 in Gap Rewards to use. All of my clothing purchases go on my Banana Republic card, so I rack up a fair amount of points. I tried to use my credits to pre-order the Loeffler Randall Starla sandals before Piperlime closed. They were unable to fulfill my order. I'm not the biggest fan of Banana Republic's clothing lately, so I might just stock up on Sloan pants in black.
[spacer]
DIDN'T WORK OUT
Of course, with every successful shopping month, there are some misses:
MICHAEL Michael Kors off-the-shoulder crochet-trimmed cotton-voile top: This was pretty cute and I would have kept it if it wasn't sheer. I tried layering a strapless cami underneath, but it defeated the purpose of having a breezy top for scorching summer days.
Cameo new day dress: This was gorgeous, but the fit was off. I've always struggled with finding the right size in Cameo pieces. Instead of exchanging it for another size, I decided to return it. There's not a lot of cocktailing in my life and there aren't any upcoming weddings to attend.
[spacer]
HOW ARE YOU DOING?
Fran does a great job of linking to budget bloggers each month and I hope you take part. I'm always curious to learn how others curate their closets!