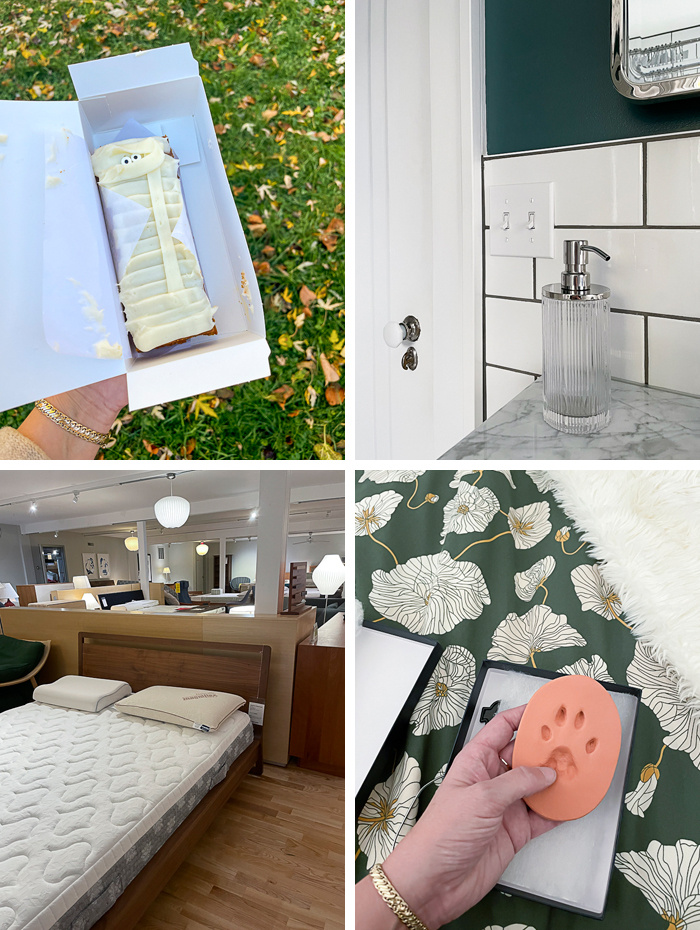 Recent snapshots (clockwise from upper left): Batch Bakehouse made pumpkin bars to look like mummies; finally bought a soap dispenser worthy enough to be in our remodeled bathroom; picked up Oliver's paw print and, of course, sobbed uncontrollably; went shopping for a new bed, which we hope to select by mid-November.
My favorite holiday candle is back for another year. (If you're new to the brand, use this code for $20 off your first purchase of $40+.)
We had siding work done on the house last week, which included removing an inoperable door — finally!
Making a case for quality workmanship in a home.
This baking cookbook is on my holiday wish list.
Here are a few mini moments from our recent trip to The Netherlands.
A peek into the fashion closet at Condé Nast.
I just ordered this light fixture to try in our guest room. It's a great dupe of the West Elm one I had wanted, but for half the price. I can't wait to see what it looks like in person!
We had an abundance of green tomatoes on our plants that I picked before the first frost and I used them to make this salsa.
Becoming a kinder version of yourself could help boost productivity.
Happy Halloween!
–
Let's keep in touch!
Instagram / Facebook / Pinterest / Bloglovin'
Thanks for visiting! As a reminder, I may earn an affiliate commission if you buy an item through my links. This is at no cost to you. I appreciate your continued support!