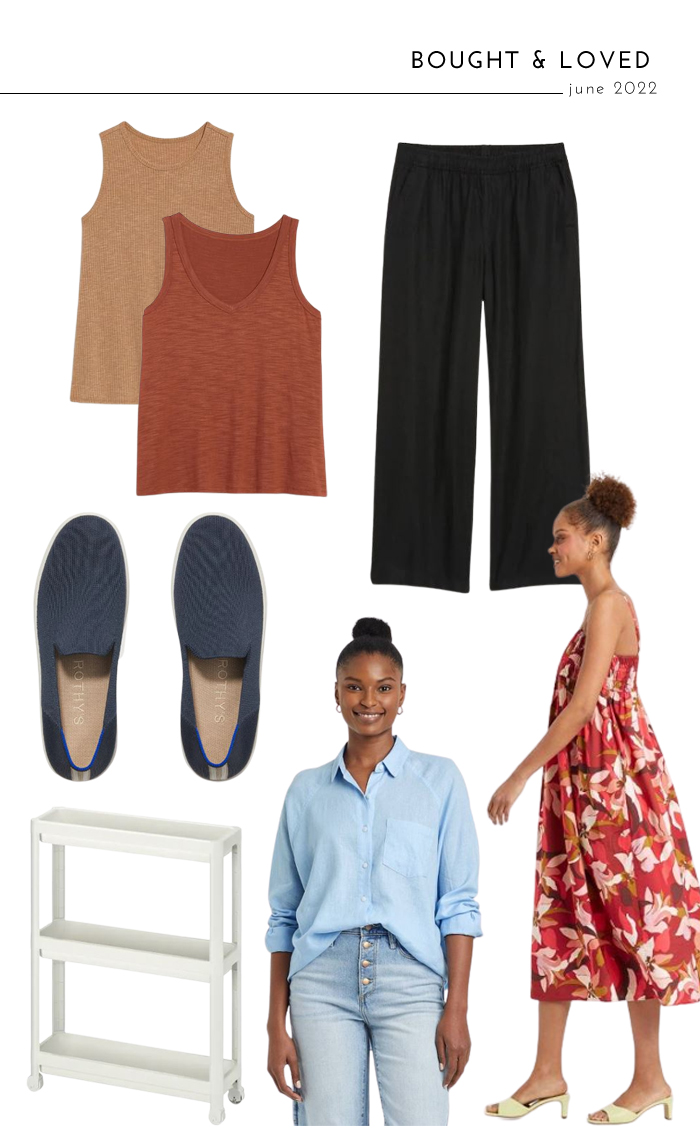 I bought a lot of basics this month that have quickly become this season's go-to pieces with the menswear shirt already earning its keep as a wardrobe workhorse. It's been such an easy piece to throw on with cutoffs for a bike ride to the biergarten or to keep my arms shielded from the sun at the flea market. I'm sure the cost-per-wear will be down to pennies by the end of the summer. Below you'll find a list of items I bought this month with information on each.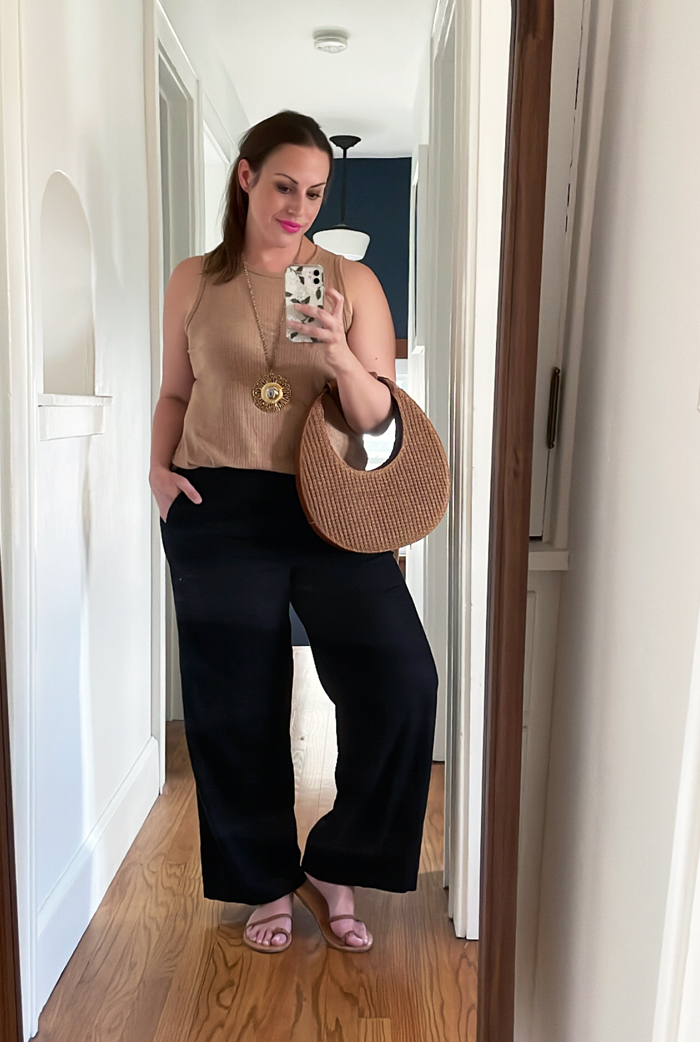 WARDROBE
See this year's sartorial additions here.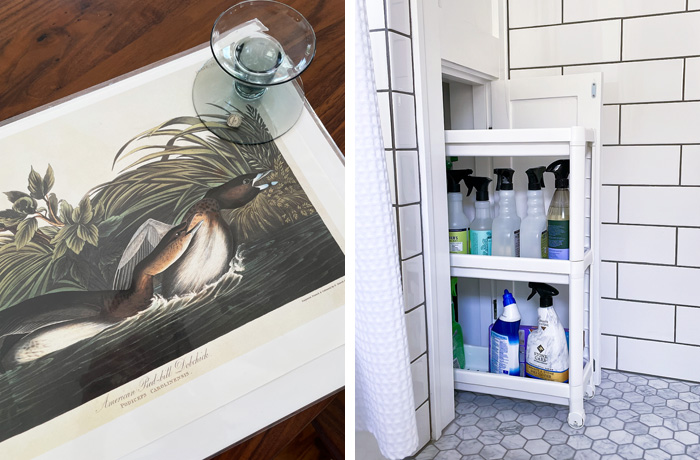 HOUSEHOLD
Vintage Audubon book print ($12) – I'm admittedly only lukewarm on birds, but I do love a vintage Audubon print. I found this at a flea market last weekend. I'm thinking that it'll work well with the colors in our powder room — and then I can finally take "after" photos to share with you! Search for other vintage prints here.
Vintage glass candle holder from Sweden ($2) – The last thing I need is another candle holder when I so rarely use candlesticks, but this smoky blue glass was too good to pass up.
IKEA "Vesken" cart ($15) – this cart is perfect for storing cleaning supplies in the bottom half of our bathroom's built-in cabinets. It's slim enough to allow room for additional storage inside the cabinet, too. It's a great option for any narrow spot you need some extra storage. Given that it's plastic, though, I'd use it just for hidden storage.
–
Let's keep in touch!
Instagram / Facebook / Pinterest / Bloglovin'
Thanks for visiting! As a reminder, I may earn an affiliate commission if you buy an item through my links. This is at no cost to you. I appreciate your continued support!