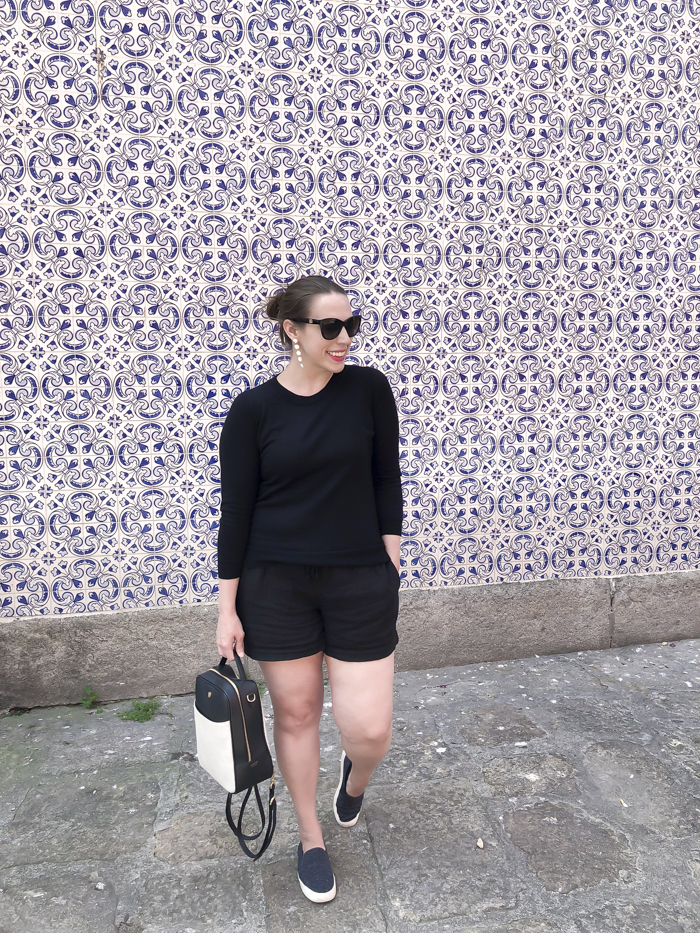 :: sigh :: Remember the days when we could travel? It's hard to believe that we were in Portugal 11 months ago and, boy, do I miss that version of me: the bubbly girl who was exploring a new-to-her country, indulging in midday porto tonics, and wouldn't pass up a quick snapshot at a fully tiled wall. Travel seems like a distant memory now that Wisconsin extended its stay-at-home orders through May 26, and to be honest, I sobbed when I heard the news. We've been social distancing for a month now (36 days to be exact) and I'm not sure how to make another six weeks bearable. I miss normalcy. I miss going to the office, seeing friends, having the freedom to go about my day in the way that I please. I know some people are thriving at home. I'm not one of them. I'm trying to push myself to work on long-awaited household projects and get that patio garden started, but it's becoming increasingly difficult to do much more than watch TV and stare at my phone once my workday wraps up. How are you getting through this and staying motivated? I need all of the tips and pep talks I can get!
Alright, on to the links!
I loved this slideshow of Photoshopped creations a dad made of his son's animal drawings.
How fun is this colorful jumpsuit?!
One of our couch cushions started pilling recently (and, surprisingly, it's the middle cushion that we don't really sit on). I tried this fabric shaver and now the upholstery looks good as new!
After the pandemic, the office dress code should never come back.
We watched Home Before Dark on Apple TV last week and loved it.
If you're in need of a new drink while cocktailing at home, may I suggest the Hemingway daiquiri? We happened to have grapefruit juice the other night and realized our bar was stocked well enough with the other ingredients on hand and gave it a whirl. It's delicious — and potent. I served them in these coupes, which are great quality despite the low price point. (Manhattans look great in them, too!)
A guide to getting through COVID-19 alone.
Ten ingredients to upgrade your cooking.
One of the best things about isolation is seeing how others are embracing domestic hobbies like baking and gardening, even when it comes to simple pursuits such as regrowing vegetables from scraps.
If you've ever been curious about the history of household items, this book is for you!
Finds Under $50:
In case you missed it:
–
Let's keep in touch!
Instagram / Facebook / Pinterest / Bloglovin'