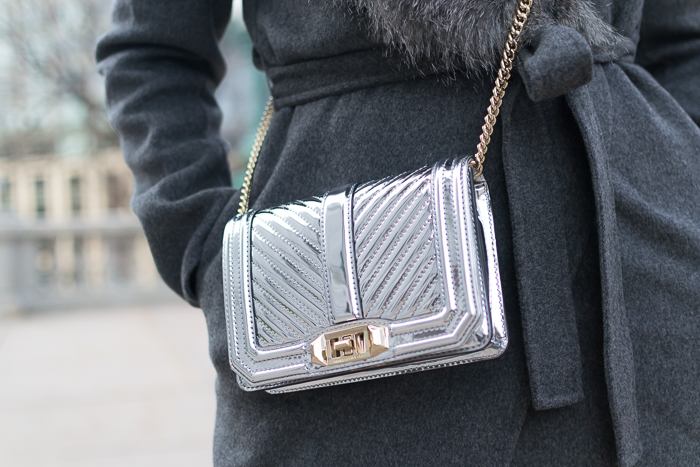 If I were to stay with my quarterly budget for the upcoming year, this would have been the month that kicked off my winter spending. However, I haven't quite settled on my approach to budgeting for 2017. On one hand, the quarterly budget was nice in that it allowed me the flexibility to allocate more to months when stores were overflowing with treasures. On the other hand, I don't think a budget actually reins in my spending. I can rationalize just about any purchase and, if I'm being honest, I can afford to go over my monthly allotment. So, the jury's still out on how this series will unfold in 2017, but I'll keep some iteration of it for three reasons:
I think it's important to be transparent about the items I accrue, especially when it comes to the freebies from partnerships.
I'm super nosy and I love reading these types of posts from other people.
I hope that the mini reviews of the items I kept or returned help guide your purchasing decisions if these are also on your radar.
In December, I went a little overboard and spent a whopping $354. Holy moly. This is mostly due to the mirrored Rebecca Minkoff purse I'm crazy about. I had kept looking at it (read: obsessing over) the bag all November and finally bit the bullet over the Black Friday weekend. It's definitely a statement maker, but the silver keeps it versatile and I love that it's paired with gold hardware.
As far as Christmas goodies are concerned, I received two striped sweaters for my ever-growing collection of stripes (this one from my parents and this one from Dave in the ivory and black colorway). Dave also gave me these gorgeous Jenny Bird earrings. They're such a unique, sculptural piece. The front hoop lays flat against your earlobe and the back hoop dangles from the earring backing. I've mentioned it before, but Jenny Bird is by far my favorite jeweler of the moment and there's a "Behind the Baubles" interview in the works!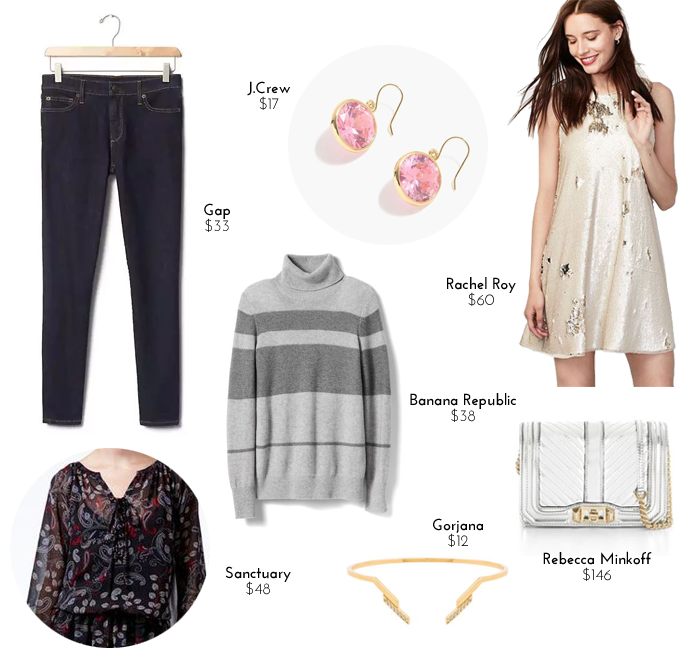 PURCHASED
See all of the year's wardrobe additions here. 
GIFTED
As always, I want to be transparent about what I've received from companies for review or as part of a collaboration.
DIDN'T WORK OUT
Things I tried and didn't love: 
H&M sequined skirt: The color is gorgeous, but the length is just too long to be flattering on me.
SHOP IT

***
I'm linking up with Fran!