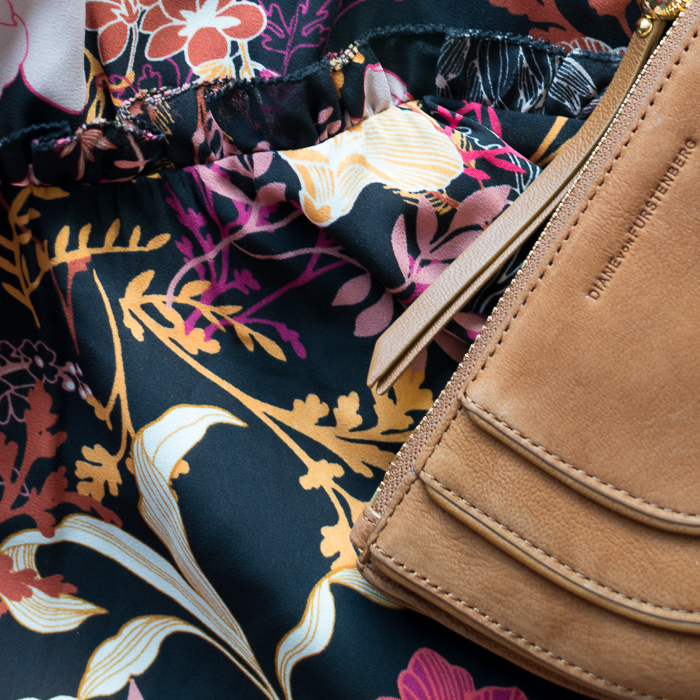 Well, the easiest way to stay on budget with clothing is to buy a house! Dave and I have been recording every penny we've spent this month to stay on track with the budget we put in place. I've been fairly flexible with my spending for the longest time, especially in terms of a clothing budget, but that got quite the revamp this month. It's hard to get wrapped up in a pretty dress when we have to allocate funds to things like paint and light fixtures. That's not to say that I'm "banned" from spending money on myself; we've actually allowed each other $200 per month of no-questions-asked spending to buy whatever our hearts fancy. It's just that I'm a lot pickier with my purchases when that $200 allowance is for anything fun for myself, which also includes things like coffee table books and expensive beauty products. (The regular drugstore brands are covered in our household budget.) In addition to the $200, we each have a smaller amount to put in a special savings account for splurges. I'm setting aside $25 per paycheck and any blog money toward the Gucci bag that has captured my fancy. With that in mind, I'll do away with the quarterly budget next month and just report back on what I did add to my wardrobe.
I'm planning to also record our monthly house spending over on Curated Couple. I find it frustrating that many home blogs don't disclose how much was spent to complete a project or decorate a room. So, I'll spill the beans over there. It'll be a monthly roundup with the decorative pieces we buy, along with the practical things like paint, electrical, and hardware. I'll also be mindful of adding the total cost of completion to any "before and after" posts.
Now that that's out of the way, let's get to the goods!
BUDGET
Second Quarter Budget: $685 ($850 with a $165 deficit from last quarter)
Spent in April: $298
Spent in May: $216
Spent in June: $100
Amount Remaining: $71
PURCHASED
See all of this year's sartorial purchases here. I round the prices to the nearest dollar amount and reflect any discounts I applied.
Lands' End polka dot bikini bikini top and high-waisted bottoms ($52): I've wanted a retro-inspired, high-waisted bikini for the longest time and I finally found the perfect one! It fits true to size and hides any over-indulgences while still being flirty.
Chelsea28 ruffle high/low dress in dark floral ($48): I'm sorry to say that the dark floral version is no longer available because the colors are stunning in person. It's the perfect summer-to-fall piece when we get to that point since it looks gorgeous with burnt orange, gold, and brown. The dress runs huge. I first ordered a medium even though the reviews said it ran large, since I had found that the brand ran small with a few other things I've tried in the past. I was swimming in it and exchanged it for a small. It's still big, but I wasn't sure I'd be able to comfortably wiggle the ruched waistband over my chest if I went with an even smaller size. It doesn't bother me, though, since I wanted a dress that was easy to slip on, cool enough for summer heat, and made me look pulled together effortlessly.
GIFTED
As always, I want to be transparent about what I've received from companies for review or as part of a collaboration.
DIDN'T WORK OUT
Things I tried and didn't love.
Old Navy embroidered tie-front swing dress in white: I didn't love this as much in person as I wanted to. The fabric is too casual for daytime and is better suited for the beach, and since there are no beaches in the foreseeable future, back it went! It runs large.
DAYDREAMING ABOUT
The items I just might add to my wardrobe next month.