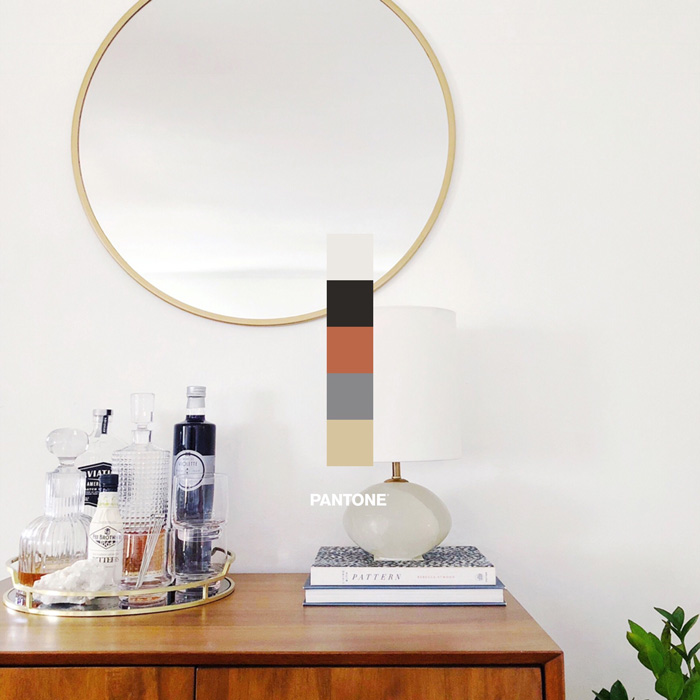 I've been subjecting my camera roll to #colorpaletting (coined by Jenny Walton) via the Pantone app. It's surprisingly addictive.
Earlier this week, Ashley of The Gold Hive urged readers to think about their home decisions as if they were bloggers and justifying their reasoning to their readers. Even if I weren't already a blogger (sort of; we know how my commitment has been lately!), I think it's a smart approach to thinking about the "why" of what we do — be it in our homes or wardrobes.
Casual chitchat can actually help you get what you want.
I stopped by Target yesterday and they were putting out holiday decorations, so obviously I need to go back today and scope it out. I have my eye on these cute mini ornaments (love the color scheme) and this tree skirt.
A good reminder to do your research before committing to an Airbnb location.
A look at overtourism in Iceland and how it's anything but an authentic experience. I'm certainly guilty of wanting to visit a location due to picture-perfect Instagrams, but I try not to treat a location like a highlight reel. It's a big part of why we stay for at least a week in one location, frequenting our new-found favorite restaurants and watering holes. It feels more authentic than just running around with a checklist of must-sees and moving on to the next country or city.
This sparkly sweater is perfect for the holiday season!
We came across egg noodles in our pantry yesterday, which prompted us to make beef stroganoff last night. I never cared for the meal that much, likely because I don't like cream of mushroom soup, so I searched online to find a recipe to try that skips condensed soup. This one was a hit. I added a large shallot to the recipe and skipped the parsley.
I'm ashamed by how much this cat video makes me laugh.
Finds Under $50:
Earlier This Week:
–
Let's keep in touch!
Instagram / Facebook / Pinterest / Bloglovin'