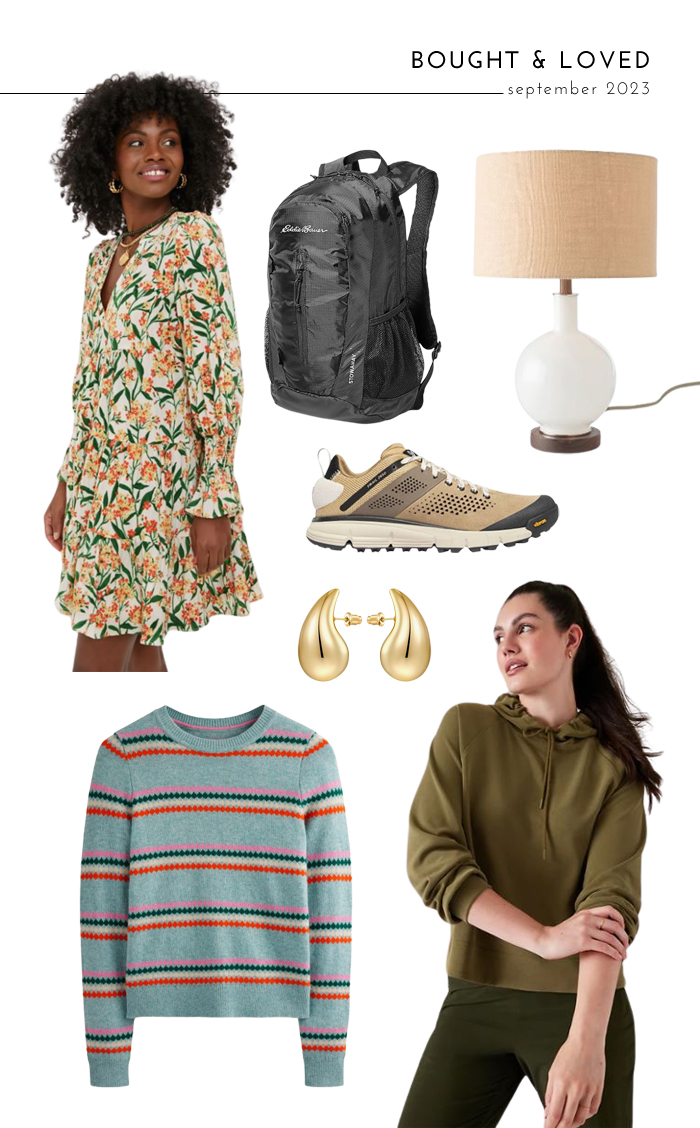 This month's roundup includes a few more outdoorsy items than I'd normally purchase and for a very good reason: we're going to Switzerland next month! I can't begin to share how excited I am about our Alpine adventure; everything looks like it was plucked right from a storybook.
WARDROBE
See this year's sartorial additions here.
HOUSEHOLD
Schoolhouse "Bond" lamp – Finally! New bedroom lamps! When we moved into our house six years ago, we bought a pair of inexpensive lamps from Target. The scale was always too small next to a king-size bed, but it was never a priority to replace them until we upgraded our bedframe and knew what direction stylistically we'd be going in. I had pinned the Schoolhouse lamp on my Pinterest board over a year ago, but kept shopping because they aren't cheap and I wanted to make sure that they really were "the ones" before committing. After Photoshopping different lamps into my mood board, I found myself going back to these over and over again. We waited until a Schoolhouse sale before placing the order and, as expected, they're perfect. (I've mentioned this before, but we have a shared savings account for home-related expenses. The money is already earmarked for a house expense, which makes a purchase like this feel less financially daunting.)
–
Let's keep in touch!
Instagram / Facebook / Pinterest / Bloglovin'
Thanks for visiting! As a reminder, I may earn an affiliate commission if you buy an item through my links. This is at no cost to you. I appreciate your continued support!